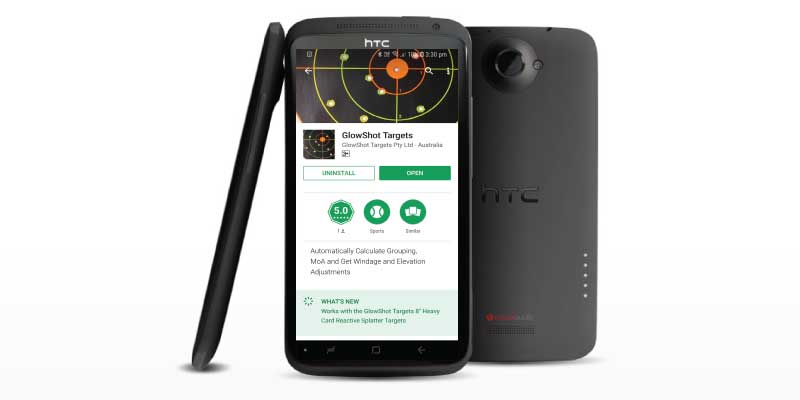 Calculate grouping, and get accurate sight adjustment information on the fly with the new GlowShot App.
GlowShot Targets' new App will scan your targets to calculate groupings, get your MoA, for easy windage and elevation adjustments.
To celebrate the release of the app available on 'Google Play', GlowShot Targets is has a special offer on the 50 Pack of 8" Heavy Card Targets, now just $31.95 a 20% saving! But this offer is only available for the next 7 days!
Now with the GlowShot App and GlowShot targets, shooters will be able to scan the shot target, get real-time MOA calculations for easy scope adjustment and share with friends for bragging rights. Here is a quick demo of how it works and some useful tips.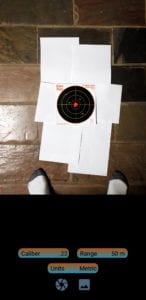 1.Place the Glowshot 8" target on a white background, ( i found if a white background is hard to find try using printer paper to lay the target on) and be careful of glare, also I found 1 meter to be the perfect distance to take the photo.
Open the Glowshot app to take a photo of the shot target. Make sure to adjust calibre and range from options below. Testing this app was a blast, it's amazing to be able to get real-time shot analytics.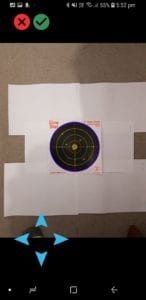 2. Centre the Target. Use the Blue arrows to align the target with the screen crosshair. Once centred, press okay and then enter the number of rounds shot.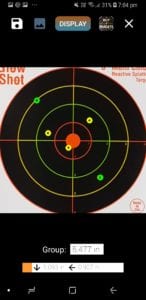 3.Results are provided in Millimeters, Inches, and MOA that can be selected by touching the display button. Each shot can be analysed by swiping left and right at the bottom.
I got in contact with David from Glowshot Targets and so far this app is available with Android phones and works with their 8" Heavy Card Targets, but David assured me they will be adding the rest of the target range over time.
(Visit the GooglePlay store to download the Glowshot Targets app– )
Get 20% off a 50 Pack of 8" Heavy Card Targets so you can test out this great new app! On sale for the next 7 days.
available from both Glowshot targets store and our newly launched Facebook store! to visit click here