We're challenging shooters from all over to see if they can hit a clay target in a long-range deadeye challenge, we will be hosting leaderboards with monthly prizes for placeholders, and a grand prize will be awarded to the overall leader after 12 months.
all orders from October 14th weeks will contain a free clay hanger which allows the clay to be hung from a tree or fence, pushed through a cardboard box or target backer or clamped in a target stand.  participants will be asked to send videos of themselves making the shot (details here)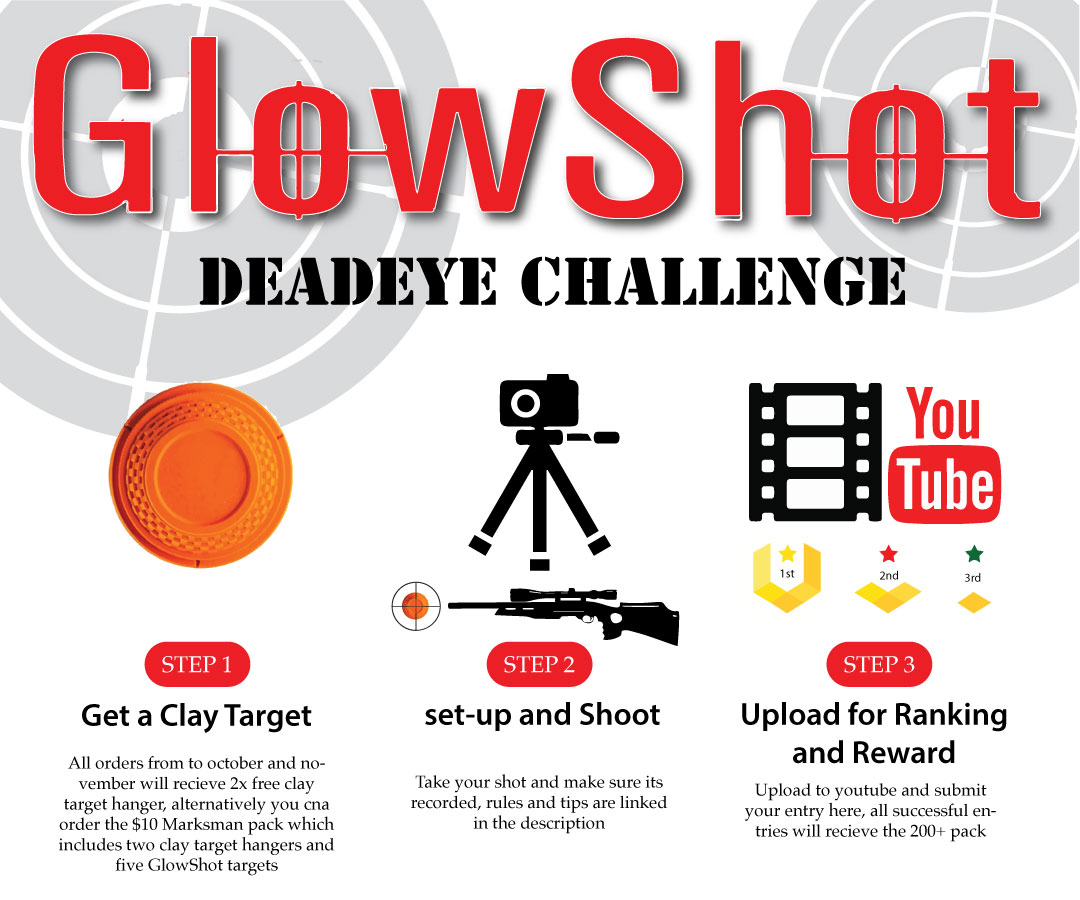 This Deadeye Challenge is ongoing with seasons and leaderboards that reset every 3 months, with prizes at the end of each season. Season 1 prize is a range mat and rifle bag combination and 8″ target pack valued at over $200. There will also be a grand prize for annual leaders.  detailed rules and conditions here.